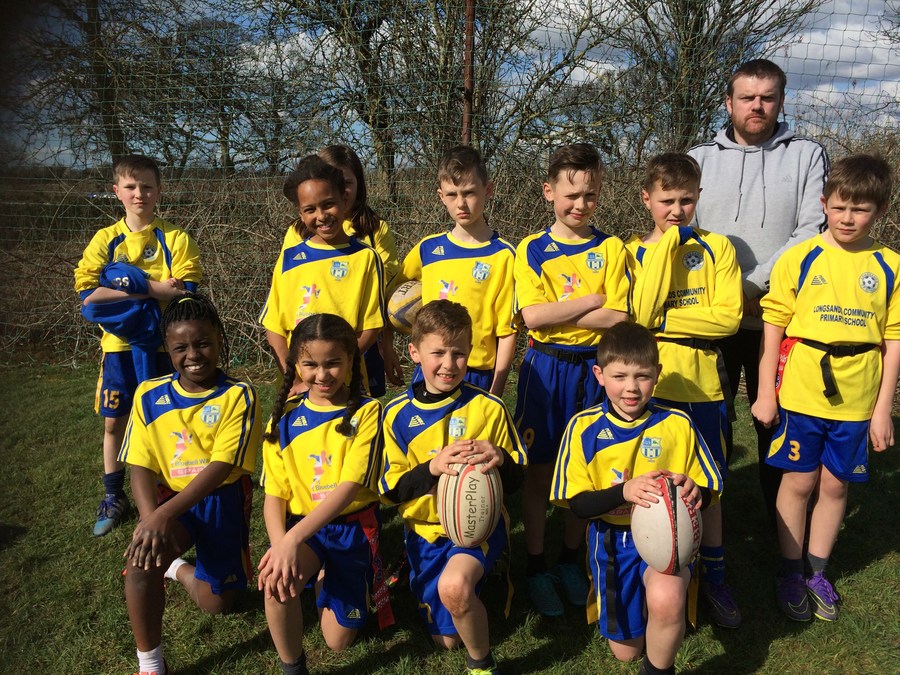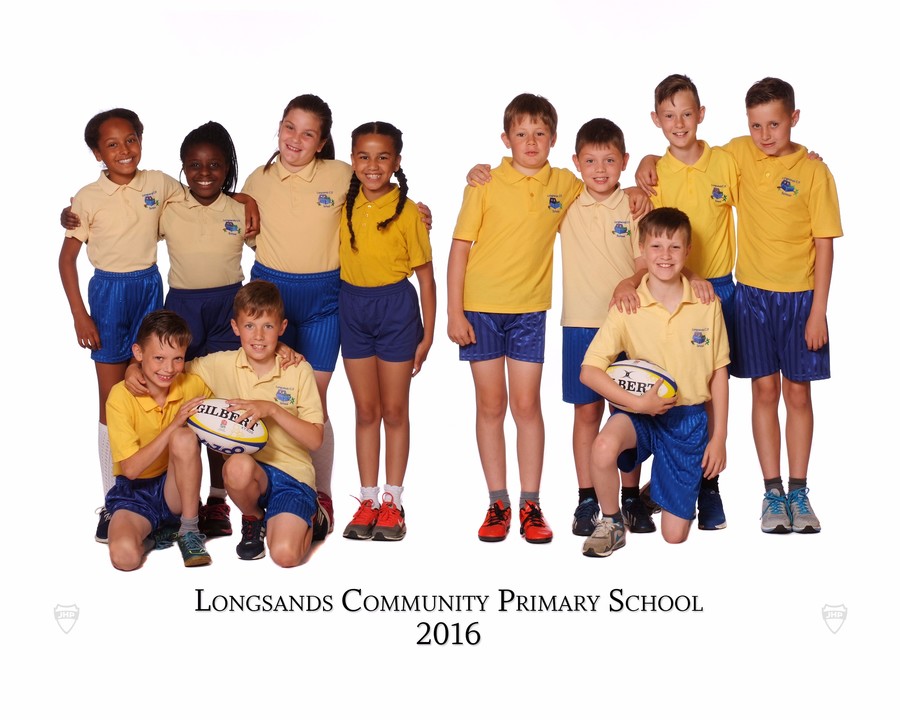 Tag Rugby
We have had regular tag rugby club sessions throughout the school year since the autumn. The sessions have been open to year 5 and 6 children and have regularly had 20 or so children come along.
The club was open to all children years 5 and 6 and so we have had children with a wide range of experience of the game and differing ability. The club was open to boys and girls.
It is the first time in a few years that we have had rugby at Longsands and it took us a while to get to grips with the rules of the game and also technique and strategy.
Early in the Spring term we were invited by Barton St Lawrence to take two teams to their school to play a couple of friendlies. This was an eye opener for us all and we learnt a lot about how to play the game from a school with significantly more experience than us. They eventually went on to become Preston champions at the competition held at Preston Grasshoppers.
After a few more practices we played in the Preston Schools Tournament held at Preston Grasshoppers at the end of March. By this time we had enlisted the help of Sean one of Preston Grasshoppers community coaches. He came to our club for four weeks and our skills really improved. He was really pleased at how quickly we picking things up and we hope to have him next year to help us out earlier in the season, we will also make sure that we play more practice matches against other schools too.
Around 20 teams from across Preston and the surrounding areas took part in the event. We were drawn in a group which contained several schools that had more experience of the game than us. We also took a team made up of entirely year 5 children whereas the other schools had plenty of year 6s. We also believed that although the aim was to win, it was important that all the squad got as much playing time as possible. The tournament rules meant that we had a squad of 11 players and at least 4 had to be either boys or girls, we took 7 boys and 4 girls. During the games the team is made up of 7 players, at least 3 have to be either boys or girls so we were mainly playing with 4 boys and 3 girls.
We qualified from our group in a position which put us through to the plate competition, against teams with similar records to ours from the other groups. We won a further two games, including one against the All Blacks, eventually losing in the semi final to Brabin's Endowed from Chipping. We lost in the last seconds of the game when they scored a try to make it 3-2.
All in all it was a great afternoon. We have learnt a lot to take forward into net season and into next year's competition.
A special mention to the squad here:
Fiyin

Emma

Amber

Tayla

Sam

Aidan

Jack

Alfie

Ryan

Adam

Jake
It was commented by more than one teacher from other schools how well we played and what a fantastic spirit we played the game in, they couldn't believe that our team was made up of year 5s and they will be looking out for us next year. Our good behaviour was also commented on too, which was really good to hear. You were a credit to the school, well done!