Mrs McKeown's Update Friday 15th May
Mrs McKeown's Update Friday 15th May
15 May 2020 (by Martin Coyne (m.coyne))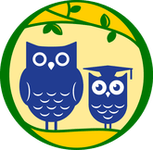 First of all thank you for your patience whilst we are planning our potential reopening. Yet another Government document was published late yesterday with guidelines on reopening . As mentioned in my email on Tuesday, we intend to be very cautious on phasing our children into school. Our priority is safety for all . For the first week we intend to keep our plans as they are with the two days of opening. At the end of the week I will reassess the logistics and safety side of what we have put into place .
The following week could possibly include more full days and lunchtimes . The workable space available to us at Longsands is seven classrooms and one hall . With the year groups of Reception, 1 and 6 socially distanced this would leave only two classrooms spare for the key worker children who will still be coming into school. If we have to open up to more year groups this would be very difficult to manage hence our trialling of just two days. The remaining three days would be used for the other groups as and when they are included in the reopening. The new guidance does say we could bring in temporary teachers to cover but they would not know your children as our teachers do . There is a lot to consider and we are lucky to have Mrs Weaver who is a parent Governor from Year 6 and Mrs Beresford a parent Governor from Year 1 who will be available to those parents who wish to find out more of what is planned. I also invite parents to discuss any concerns with me via phone call or email. I hate to use cliches but we ARE all in this together .
Once again thank you for your patience. I know the plans will not suit everybody, but at the heart of all this we need to provide a successful and safe transition plan for your children back into school with their friends after almost two months away. All the staff and Governors here want to get our children back to school to continue their learning but we need to also consider their wellbeing and health.
Have a lovely weekend.
Mrs Mckeown
Share this: