Mrs Mckeown's Update Tuesday 19th May
Mrs Mckeown's Update Tuesday 19th May
19 May 2020 (by Martin Coyne (m.coyne))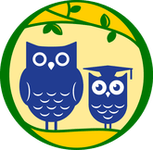 So many discussions. So many opinions. So many guidelines. June 1st we are due to open for Reception, Year 1 and Year 6. However, we will only be told on May 28th if we will be opening on that date .Key worker children will continue to have a place in school as they have done since lockdown began.
As you know, school is planning the best way for your children to start school again. I have not sent home a survey as some schools have done, as I prefer to hear from you by email or phone call so I can explain away[hopefully] any concerns/questions you may have. This offer still stands . You may also want to contact the parent Governors in Year 1 [Mrs Beresford], Year 4[Mr Vesty] and Year 6[Mrs Weaver].
Nearer the time of reopening I will send through photos of the classrooms to be used so you can show your children . The rooms will look different and will follow the guidelines set out for us by the Government. Ahead of tomorrows 'Thank a teacher day 'I would personally like to publicly thank not just teachers, but all Longsands school staff who have been working to keep school going as best as it can at this time.
Keep in touch
Mrs Mckeown
Share this: