Mrs McKeown's Message - FRIDAY 22nd May
Mrs McKeown's Message - FRIDAY 22nd May
22 May 2020 (by Martin Coyne (m.coyne))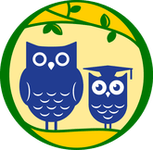 After careful consideration and discussions with Governors , staff and some parents we have decided to delay our phased reopening for Reception, Year 1 and Year 6 until at least week beginning 8th June. There is still so much confusion over how children are affected by the virus we want to continue to err on the side of caution. Staff have been busy preparing classrooms and planning on the return and we would love to have your children with us but we want as many assurances as possible from various bodies. I will keep you updated with our decisions for moving forward. I sent a text to the parents of Reception, Year 1 and Year 6 yesterday so we can gauge numbers of children intending to be back with us . Can I ask those of you who have not yet replied to let me know so we can rethink the groupings if necessary in preparation for our return. This will allow us to give you as much notice as possible for when /if we intend to have your child in school. If you could let me know by Tuesday 26th May that would help .
School will continue to be opened as usual for key workers .
This story maybe more suitable for younger children but can you have a look at the
While we can't hug story
on Youtube. The more we prepare our children for a possible return the easier the transition will be for them. Mrs Fenton, Mrs Calvert and Mrs Worden will be sending photos of their classrooms through to you . I will be sending through photos of waiting spots for parents on drop off and pick up .
Have a lovely Bank Holiday weekend and stay in touch
Mrs Mckeown
Share this: