Mrs McKeown's update Monday 1st June
Mrs McKeown's update Monday 1st June
1 June 2020 (by Martin Coyne (m.coyne))
Plans for Possible Year 1 phased return.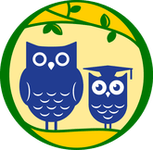 We are still hoping as a school that Year 1 will be able to return to school next week Wednesday to Friday. Mrs Calvert has the list of children who will be returning and she will be in touch with you during the week.Children will be in two bubbles . A and B. A will be with Mrs Ramalli and Mrs Gillgrass in Year 1 and 2 classrooms and B will be with Mrs Calvert and Mrs Oldfield in the Reception classroom. Please find attached the directions we would like you to follow when you drop off your child and pick them up . The day will start at 9.15 until 2.45.. We would appreciate parents making sure they are on time for both drop off and pick up.
The children will only need to bring with them a full water bottle and snack as individual pencil cases have been kindly donated by the PTFA. School dinners will be provided but if you feel you would like to send your child with their own packed lunch please just bring in their lunch box. We would prefer it if no large bags or even coats unless the weather is changeable were to be brought in. The less the better. Children will be expected to be in uniform.
Any questions please do not hesitate to contact me via phonecall or email.
Mrs Mckeown
Share this: