Mrs McKeown's Message to the children at home Wednesday 24th June
Mrs McKeown's Message to the children at home Wednesday 24th June
24 June 2020 (by Martin Coyne (m.coyne))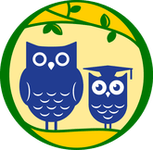 Hello on this sunny and hot day.
Thankyou to those of you who sent through to me the big smiley faces.
I have chosen three of the biggest and a prize will be waiting for you in the school porch with your name on if you want to pick it up next time you are passing.
Here are the winners: Sam in Year 4, Isabelle in Year 6 and Lily E in Year 2. Well done !!
Next week your teachers will be letting you know more about the virtual sports day we will be having . You will be enjoying activities at home and earning points for your house team .
Enjoy the weather and keep in touch .
Mrs McKeown
Share this: