Mrs McKeown's Update Friday 26th June
Mrs McKeown's Update Friday 26th June
26 June 2020 (by Martin Coyne (m.coyne))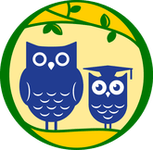 Friday again!
I hope you have all managed to access the Big Sing link I text through to you all yesterday. I know Mrs Eaves is looking forward to receiving your videos which she can use to put together to celebrate the day.
Please do not forget the virtual sports day the teachers will be telling you all about soon. It usually rains on sports day but with this method you can choose when to take part in the activities.
Have a lovely weekend !
Mrs McKeown
Share this: