Mrs McKeown's Update Monday 29th June
Mrs McKeown's Update Monday 29th June
29 June 2020 (by Martin Coyne (m.coyne))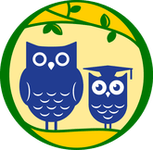 Just a quick reminder that school will be closed over the Summer break and during that time we will be having a new boiler installed which will take five weeks. Fingers crossed we will not have the problems we faced last Winter with breakdowns. Discovery Vine are open for their usual holiday club and the closing date is tomorrow for you to apply for a place. The form is on their website.
Reports will be sent out via email during the last week of term.A very different format from last year due to Covid.
Luckily, we are having a virtual sports week this year so we do not have to keep watching the weather forecast as we would normally do and then make the awkward decision of do we go ahead with it or not. Please send photos and videos to Mrs Taylor .
Keep in touch
Mrs McKeown
Share this: