Mrs McKeown's Update Friday 3rd July
Mrs McKeown's Update Friday 3rd July
3 July 2020 (by Martin Coyne (m.coyne))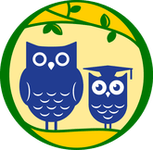 The guidance for full opening of schools in September was published yesterday morning . It is in the public domain but if you would like to look at it here is the link .
We are already working on our Recovery Curriculum ready for September . This has entailed teachers working together during transition meetings to discuss your children and their potential starting points for September . The math and literacy subject leads have been collating where your children are at ready for planning .
I will be in touch before the end of term with plans for full reopening but the document has taken away a few of the restrictions we are having to follow now so it all looks very positive for everyone to be back in September . We also have to bear in mind the amount of changes to procedures we have faced over the last few months .
Have a lovely weekend and try and stay dry!!
Mrs McKeown
Share this: