Year 6 Parents - End of Term Parent Pay
Year 6 Parents - End of Term Parent Pay
3 July 2020 (by Martin Coyne (m.coyne))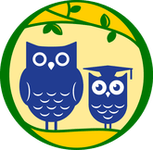 Year 6
End of term Parent Pay update
As the end of term and your child's time at Longsands is fast approaching, I wanted to just update you on what will happen with Parent Pay.
With some of our Year 6 pupils returning for the final two weeks of term Parent Pay accounts will remain active until the end of term.
If your child is returning to school and will be having school meals, these will be added, weekly as a separate payment item.
If your account currently has credit available, any school meals will be deducted from this credit.
If your account has a zero balance you can add these items to the basket and pay for these using your card or bank transfer.
If I could urge you to check your account for negative balances, as once your child has left Longsand's any negative balances have to be sent to Lancashire County Council Debt and litigation team who will pursue the amount.
Parent Pay accounts will stay active for a few weeks after the end of term to allow for the closure process to be completed. If your account is in credit at this time, then I will process a refund directly to you.
As always if you have any issues or questions please don't hesitate to contact me. I am currently in school Monday – Wednesday and working remotely Thursday and Friday.
Mr Coyne
School Business Manager
Share this: