Mrs McKeown's Update Tuesday 14th July
Mrs McKeown's Update Tuesday 14th July
14 July 2020 (by Martin Coyne (m.coyne))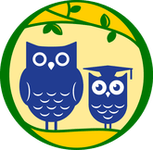 Just three days left until the end of this school year. If anyone else would like to pick up their child's work /PE bags etc before the end of the week please contact your class teacher by email to arrange a collection.
In September we are going to try something different with getting ready for PE. We would like children to come into school in full kit on their PE days. Full kit is polo shirt, shorts, blue tracksuit bottoms , blue zip up top and trainers. This will hopefully not only save time in getting changed but also fit in with our PE risk assessment which has been adapted due to Covid guidance. Class teachers will let you know in September your childs PE days. They will not be expected to bring in school uniform on that day to change into after the lesson.
There will be other adaptations in school which we will inform you of in September .
All the staff say thankyou for the best wishes and gifts you have been sending into school.
Mrs McKeown
Share this: