Mrs McKeown's Message to the Children at home Wednesday 15th July
Mrs McKeown's Message to the Children at home Wednesday 15th July
15 July 2020 (by Martin Coyne (m.coyne))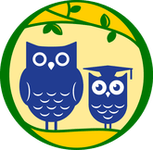 Good Morning
Fingers crossed this will be the last update for you and we will see you all in September !!!
I have had some fantastic owls ready for our 25th celebrations starting in September. They have been made from lots of different materials including card, papier mache, wood and clay . Already they are looking fantastic.
During the holidays you may wish to attend the free out of school cycle training that is being offered to KS1 , Years 5-7. If you follow this link there will be more information .
Have a lovely Summer break and be ready for September!!
Mrs Mckeown
Share this: