Mrs McKeown's Update Thursday 7th January
Mrs McKeown's Update Thursday 7th January
7 January 2021 (by Martin Coyne (m.coyne))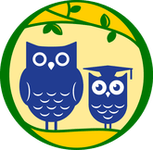 To all parents /carers
For those of you who were with us during the Summer term Lockdown you will know I endeavour to keep you all updated on a regular basis . Please excuse this lengthy notification today but there are a number of areas I need to inform you on. I stated earlier in the week that school places are only to be used where there is no alternative childcare at home . We all know face to face contact is important for children but face to face contact is also important to COVID. I know it will be difficult to home school whilst you are working from home or looking after younger siblings but there is a reason the Government are reusing the phrase 'stay at home '. For those of you who have had COVID in your families you know how horrible it is to say the least. Limiting attendance is about reducing the number of contacts that all of us have with people in other households.
Today, you will receive an online form for you to complete as citicial workers who have already been contacted to say you have a place in school. Your childs' place is secured, but there will be days you will be able to keep your child safely at home with you . Please complete and submit by midday Friday 8th ready for next week .This will enable staff to plan ahead accordingly .
Almost at the end of this now!! On a lighter note I am really pleased with the home school learning that is already going on. Seeing the children photos and work shows how keen everyone is to make this work. Keep going!! If we find some children are not accessing the learning as much as we would hope, will be contacted to see how else we can support you to facilitate at home.
Enjoy the forecasted snow and I look forward to seeing any snow angels or snow statues photos you may want to send to me !
Keep in touch and if you need any help please contact your childs' teacher or myself.
Mrs Mckeown