Mrs McKeown's Update Monday 11th January 2021
Mrs McKeown's Update Monday 11th January 2021
11 January 2021 (by Martin Coyne (m.coyne))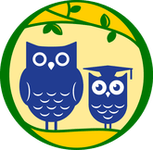 You may have noticed Lancashire County Council sent through an update on their Facebook page over the weekend regarding the Governments' guidance for schooling . You may wish to click on this link to find out more . https://www.facebook.com/124312450925812/posts/-school-guidance-update-the-government-has-updated-its-guidance-about-schooling-/3944233462267006/
I hope your lives are starting to settle into a new routine - again - and you are able to access the home school learning activities teachers are setting for your children.
If any of you are finding it hard to access a suitable device please contact me and we can discuss your options. I know many of you have one device at home which may need to be shared between siblings but there may be a few of you who do not have anything . These are the parents/carers I want to hear from .
I can be contacted between 9.30 and 11.30 Monday to Friday by phone and anytime by email . If you wish to discuss face to face I can arrange a time at the front of school with you . There may be times when class teachers are absent with an illness and in these cases you can access Oak Academy and find the weekly activities for your childs' class.This is a free Government resource for parents . Any passwords for online learning you may need will be with your childs' teacher so they are the one to contact. We want to get this right for everyone as much as we can .By the end of the week if we are concerned about any children not adding work as much as would like them to do, we will be in contact to see how we can help further . We understand your work commitments and how you will need to juggle devices, plan home learning around your video calls so we hope the Seesaw videos that a number of teachers are doing which can be stored for use as and when you are ready are useful.
Thank you to those parents/carers who are keeping their children at home when they can. We do want to keep numbers in school low so we can keep our children and staff safe .
I will be in touch with a message for the children at home on Wednesday with their weekly challenge if they wish to accept it !!.
Keep in touch and keep safe
Mrs Mckeown