Mrs McKeown's Message to the children at home Wednesday 10th Feb 2021
Mrs McKeown's Message to the children at home Wednesday 10th Feb 2021
10 February 2021 (by Martin Coyne (m.coyne))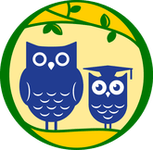 Almost half term when you all can have a break from school work. The Government has said they are hoping for schools to reopen properly from the 8th March so fingers crossed we can all be together again.
I am still seeing lots of really good work on Seesaw in all the classes. I know it will be a struggle to keep going with your work but make sure you have a break in between activities. Go for a walk , have a dance , listen to some music and then go back to an activity. Give yourself a goal to work towards each day -something to look forward to. I know this works for me.
This weeks' challenge needs an empty cardboard tube. See what pictures you can make by tearing it up and placing pieces together. Don't glue it down as you can then make a different picture . Can you make your name with the cardboard tube bits?
Have a lovely half term and keep safe not only out and about but online as well.
Mrs Mckeown
Share this: