Possible Disruption to Telephone System During the Half Term Break
Possible Disruption to Telephone System During the Half Term Break
28 May 2021 (by Martin Coyne (m.coyne))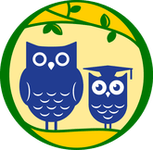 Possible Disruption to Telephone System During the Half Term Break
Over the Half Term break we are having a new telephone system installed.
Whilst the engineers will be trying to keep any disruption to a minimum, there may be some periods between Tuesday 1st June – Friday 4th June when the school will be uncontactable by phone, .
Should you need to contact the school during this period, could I please ask that you use the school contact form on the website.
Once the system is installed I will be send out information on the new system and the options available.
Enjoy the Half term
Mr Coyne
Share this: