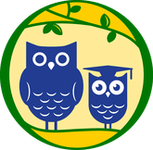 Further to recent enquiries and issues regarding the limited ticketing for the year 6 performance.
I just wanted to clarify a few points on why we have taken this decision.
The school have to adhere to the fire regulations that have been set by LCC, we have also had to factor in the seating arrangements , stage set up, number of staff & pupils and movement of performers and staff through the play. This was highlighted following overcrowding at the Christmas performances.
The numbers of seated attendees is limited to 60 per night, as we have allocated over 20% of the available space to seating then we are unable to offer standing room.
We have allowed the maximum capacity available to us, we have also extended the performances over 2 nights to allow parents the opportunity to purchase 2 tickets per night.
Whilst I understand your frustration as this is the first time the school has enforced a limited allocation on a performance, I am sure you will appreciate that I have a duty of care for all pupils, staff and visitors to the school therefore I must adhere to policy and regulations.
I would therefore remind everyone that if you don't have a ticket we cannot allow entry. Small children who are able to sit on parents knees can be admitted but must remain on parents knees throughout the performance.
Photos of your child will be permitted during the performance, videoing the performance is not permitted.
If you have any further questions please don't hesitate to contact me and I will be happy to help.
Mr Coyne
School Business Manager