PLEASE READ ParentPay Activation
PLEASE READ ParentPay Activation
1 August 2019 (by Martin Coyne (m.coyne))
Update on ParentPay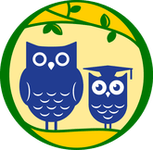 I just wanted to let you know that the ParentPay activations letters will be sent out over the next few days. If you have not received your letter by the 23rd August 2019 please email me. The letters will detail your child's activation codes and how to set up your account with ParentPay.
The letter will show your child's class as of the last day of term as our system only updates these on the 1st September 2019. Any current parent who have children starting in Reception in September will receive their activation code within a few days of the new term.
Parents who have multiple children at Longsands will only have to open one account and can add additional children to this. Those parents who already have ParentPay with a different school just need to add them to your account.
We are encouraging all parents to sign up for the service as we look to reduce the amount of cash and cheques at the school. The service will be used for school dinner monies, school visits and school events. It will offer a more convenient way for parents to to handle school payments.
So that we can get as many parents signed up to the service as possible I am planning some informal ParentPay mornings on Monday 9th and Tuesday 10th September between 8am & 9:30am. More sessions can be planned if required. These sessions are for anybody having difficulty with the system to discuss and resolve any issues.
As always if you have any questions or require any help please drop me an email or pop in to one of the sessions and I will be happy to help.
Many thanks
Mr Coyne
School Business Manager
m.coyne@longsands.lancsngfl.ac.uk
Share this: