Parent Pay Activation
Parent Pay Activation
30 August 2019 (by Martin Coyne (m.coyne))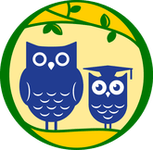 Activating your Parentpay account.
It is important that you activate your parent pay account before the start of term.
Parents should have received activation codes through the post, if you have not received these please contact Mr Coyne (m.coyne@longsands.lancsngfl.ac.uk) who will get this sorted for you.
Longsands will now be utilising Parentpay for all cash and cheque transactions through the school. Until the system is fully up and running any cash brought into school will now be put through the Parentpay system and will be placed directly onto your account.
We will be using parent pay for
School Dinners
School visits
Clubs
Free visits & Sporting events
Even if your child receives free school meals or they bring a packed lunch your account will be used for a lot of other events and activities and all communications will be sent through the Parentpay system.
Parentpay will not only help us manage all of the transactions but it also provides online consent forms which will enable us as a school to reduce the amount of paper that is sent home. It also provides you will an internal message system to contact the school.
Mr Coyne will be holding Parent pay mornings on Thursday 5thSeptember and Monday 9thSeptember 8am – 9:30am for any parents that need any additional hep or assistance with the system. He will also be available throughout the first few weeks of term to answer any questions you may have.
Share this: