Mrs McKeown's Update Monday 6th April 2020
Mrs McKeown's Update Monday 6th April 2020
6 April 2020 (by Martin Coyne (m.coyne))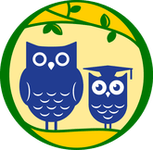 Beginning of the third week of our lockdown.
As you will have seen on the out of office email replies, teaching staff will be taking their Easter break over the next few weeks on a rota. If there is something really urgent and important you want from your childs classteacher can you consider if it can wait or contact me on head@longsands.lancsngfl.ac.uk I may be able to help with your question.
Once staff have had their break they will respond to your emails. Mr Coyne and I are onsite each day if you have an enquiry. Reminder : we are open from 8.55-3.20 each day for emergency childcare over the Easter break but are closed on the two Bank Holidays .