Mrs McKeowns Update Friday 17th April
Mrs McKeowns Update Friday 17th April
17 April 2020 (by Martin Coyne (m.coyne))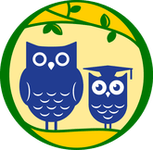 The Government last night extended the lockdown for a further three weeks. I think we all expected that. As I requested yesterday on the update, I would be grateful if you could contact me via email of your intention to send your child into school for the emergency childcare we can offer. Even if you are a regular I would still like you to contact me.
I have not previously asked for any documentation confirming proof of employment and need to work in a particular environment away from home, but thank you to those parents who have sent me this paperwork. For those of you who are regularly using school for your childcare ,can I request an email or letter from your bosses to confirm the need to work away from home.
Please let me know of your request for continued emergency childcare by tonight at the latest and any confirmation paperwork can be emailed through to me at your bosses convenience.
Mrs Mckeown