Mrs McKeown's Update Tuesday 23rd June
Mrs McKeown's Update Tuesday 23rd June
23 June 2020 (by Martin Coyne (m.coyne))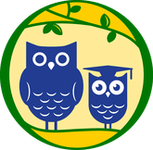 Our Prime Minister has eased a few more restrictions today including the 2m distancing. This will help towards our planning for September. As I mentioned to Year 1 this morning our initial plans of the 2m spacing will continue until the end of term.
Year 6 you now have your groups ready for your return and later this week I will send through photos of your drop off and pick up points.
Key workers can I remind you to walk through the staff carpark to enter school as we have planned to use the other gates for our returning children .
As always, please contact myself or your class teachers if you have any questions or suggestions.
Tomorrow, children,you will find out who has won the biggest smiley face challenge I set last week .
keep in touch
Mrs Mckeown
Share this: