Mrs McKeown's Update Friday 17th July
Mrs McKeown's Update Friday 17th July
17 July 2020 (by Martin Coyne (m.coyne))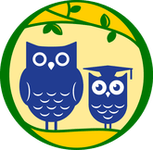 Last day!!! Today we say goodbye to Year 6 and also to Miss Dabell, Miss Abbas and Miss Weyer . We wish them well in everything they all do .
A thank you from myself and the staff to all of you for your continued support through all this and let's hope a more positive year to look forward to .
The final PTFA newsletter will be sent out by email and will be on the
PTFA
Section website . Can I draw your attention to page 3 of their newsletter where there is more information on school ties. Ties bought through school are eco friendly , cheaper than high street ones and also will be supporting our PTFA.
£3.85 for elastic
£5.00 for clip on
£5.00 for Velcro
Payment made via ParentPay. Available to pick up in the first week of the school term.
Have a fantastic Summer and we look forward to seeing you all in September plus our new Reception Class.
Take care
Mrs McKeown
Share this: