School Lunches - Autumn Term 1st Sept - 18th October
School Lunches - Autumn Term 1st Sept - 18th October
23 August 2019 (by Martin Coyne (m.coyne))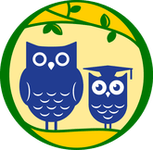 Regular School Lunches
Lunches will remain the same price as last term.
£2.30 per day
£11.50 per week
£80.50 for the term (2nd Sept - 18th October)
Favourite Friday lunches will also be available.
Payments can be made using the new ParentPay system.
Hopefully you have received your activation letters please activate your account. You can top up your account up to £200.
If you have yet to receive your activation letter or have any issues or concerns about using the system them please email me and I will be happy to help.
If your child receives free school meals or they have pack lunches please still activate your account, although no money will be required for school lunches we will still be using the system to collect any money into school for other event or activities.
We are aiming to be a completely cash free school by January 2020.
Share this: