Mrs McKeown's Update Tuesday 14th April (PM)
Mrs McKeown's Update Tuesday 14th April (PM)
14 April 2020 (by Martin Coyne (m.coyne))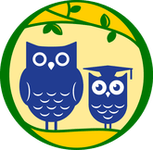 I hope you had a good Easter weekend.
There is some talk about when schools will be reopening fully for all children. It will depend on when the Government start to lift the lockdown and there will probably be some indication on when this will be at the end of the week. We are wanting to open as soon as it is safe for staff and parents alike so our children can be back into the school routine and start to move forward with their learning ready for September. However, this is in the hands of the medical and science professionals who advise the Government. When the go ahead is given [some indications are saying around June ]there may be some phasing in of children or staggered starting times to enable parents to safely drop off and pick up whilst still recognising social distancing. It will also depend on my staffing levels as I do still have a number who are in the shielding category because of underlying health issues and a couple who are in self isolation.
As always, as soon as I hear anything I will let you know . It might be you hear at the same time as me from the daily Government briefings! If you need to contact me for anything my email is
head@longsands.lancsngfl.ac.uk
or 01772 795676.
Mrs Mckeown