Yr6 Basketball?netball results
Posted: May 26, 2021 by: Mrs Monks (PeBlog) on: Yr6 Basketball?netball results
Well done to our fantasticYr6 Basketball/ netball team. They secured first place in the second division in the virtual competition last week. The competition included dribbling, shooting, throwing and catching and the team excelled in each. Well deserved first place to Amber, Olivia Tu, Shriya,
McKenzie, Harry and our superb super sub, Kieran.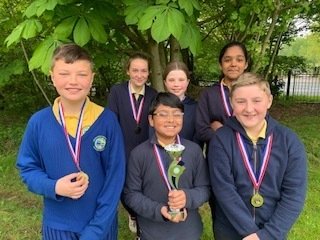 0 comments
No one commented yet.